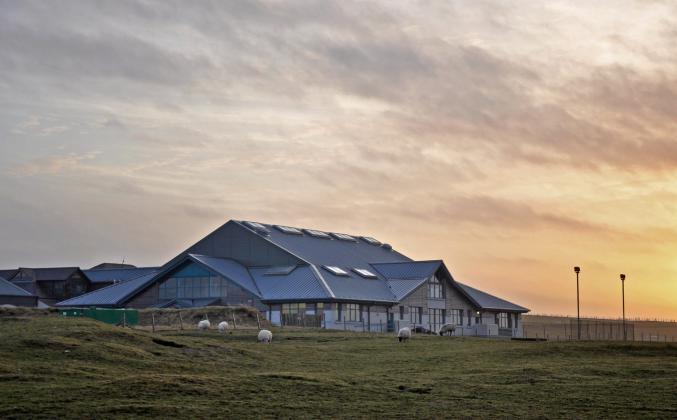 Spòrsnis is a voluntary, community organisation based in Ness, in the north end of the Isle of Lewis.
Sporsnis is run by a board of directors, along with a number of part-time staff and volunteers. In November 2011 Alastair Dunlop was appointed part-time manager, and he is responsible for day-to-day management. Two employees, Hugh Macinnes and Jemma Beedie, produce Fios, which is published every second Thursday and costs £1.50.
Spòrsnis, opened its door in the summer of 2008 and features a large multi-purpose hall, fitness suite and sauna, soft-play area and community learning and resource areas. It also boasts the only 10-pin bowling alley in the Western Isles. The facility currently operates 6 days a week from 9.00am to 10.00pm.